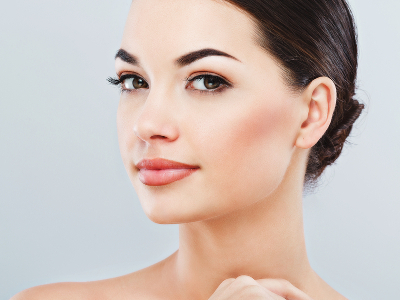 JUVEDERM VOLBELLA
Juvederm Volbella XC is an FDA-approved injection that adds subtle volume to key areas of the lips, as well as minimizes the appearance of vertical lines (pucker lines) around the mouth. Juvederm Volbella achieves a more subtle appearance than many other fillers because it uses a different type of hyaluronic acid solution. By making the HA particles smaller, Volbella can add precise volume that doesn't look overly augmented or artificial.
Juvederm Volbella XC contains lidocaine to help manage any discomfort associated with the procedure. Patented Vycross technology allows the hyaluronic acid gel to retain more moisture, creating a plumper yet natural-looking pout.
CANDIDATES
Men and women who want fuller or less wrinkled lips
Men and women who want to minimize the appearance of pucker lines and vertical lines around the mouth
PROCEDURE
The procedure takes about 15 minutes to perform. During this procedure, your practitioner will carefully inject Volbella at precise areas of the lips, like around the cupid's bow and the center of the lips. The goal of Volbella is to create naturally augmented lips without creating the dreaded "duck lip" look. The injection contains lidocaine to help manage discomfort throughout the procedure.
RECOVERY, RISKS AND RESULTS
Juvederm Volbella comes with minimal side effects. Some clients may encounter slight bruising and swelling at the injection site; others experience minor bleeding and irritation. Most side effects disappear after a week.
Results are practically immediate, with optimal results visible after two weeks. Once any swelling has gone down, clients may opt to schedule a follow-up treatment if they wish to add more volume.
Juvederm Volbella results can last up for 1 year, which is longer than most lip augmentation fillers currently available on the market.