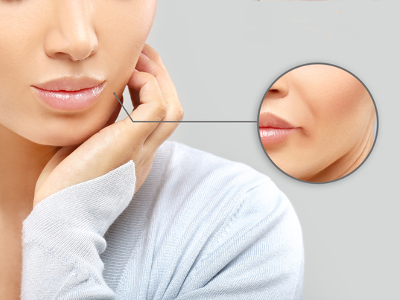 JUVEDERM VOLLURE™
Juvederm Vollure XC is an FDA-approved dermal filler injection that addresses the deep folds that stretch from the nose to the corners of the mouth (also known as nasolabial folds). These folds can appear as we get older, as loss of skin elasticity and repeated facial movements can create these deep lines. Juvederm Vollure addresses these folds by using a thick hyaluronic acid to "plump" up the depressions. The end result is a smoother, younger-looking appearance for up to 18 months or more.
Juvederm Vollure XC contains lidocaine to help manage discomfort associated with the injection. Patented Vycross technology allows the hyaluronic acid gel to add much-needed volume while still retaining natural facial movements.
CANDIDATES
Men and women with moderate-to-severe nasolabial folds
Individuals 18 years and older
PROCEDURE
Juvederm Vollure is delivered via an injection process, which allows for precise and controlled delivery. A Juvederm Vollure session usually takes about 15-20 minutes to perform. During the session, Vollure is carefully injected into key areas of the folds, which almost immediately begins to minimize these deep lines. The injection contains lidocaine to help manage discomfort throughout the procedure.
RECOVERY, RISKS AND RESULTS
Juvederm Vollure comes with minimal side effects. Some clients may encounter slight bruising and swelling at the injection site; others experience minor bleeding and irritation. Most side effects disappear in 30 days or less.
Results are practically immediate, with optimal results visible after two weeks.
Juvederm Vollure results can last for up to 18 months, making it a great long-lasting procedure for clients who wish to erase the appearance of deep facial folds without resorting to surgery.