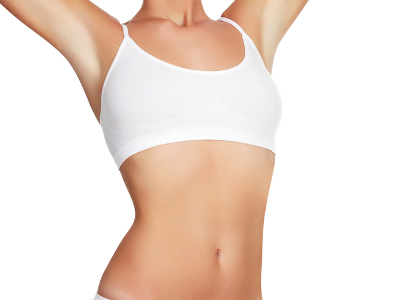 LIPOSUCTION
Liposuction, also known as lipoplasty, slims and reshapes specific areas of the body by removing excess fat deposits, improving your body contours and proportion. Despite good health and a reasonable level of fitness, some people may still have areas with disproportionate contours due to localized fat deposits. These areas may be due to family traits rather than a lack of weight control or fitness. Liposuction physically removes the excess fat deposits in the problem areas resulting in a more balanced look. Liposuction does not treat cellulite or obesity.
CANDIDATES
Adults within 30% of their ideal weight who have firm, elastic skin and good muscle tone
Healthy individuals who do not have a life-threatening illness or medical conditions that can impair healing
Non-smokers
Individuals with a positive outlook and specific goals in mind for body contouring
Individuals bothered by excess fat deposits, located anywhere on their body, that doesn't respond to diet or exercise
PROCEDURE
Liposuction is performed through small, inconspicuous incisions. A thin hollow tube, or cannula, is inserted through the incisions to remove excess fat using a controlled back and forth motion. The dislodged fat is then suctioned out of the body using a surgical vacuum or syringe attached to the cannula.
LENGTH OF SURGERY
Liposuction surgery takes anywhere from 1 to 3 hours, depending on the size of the procedure area. This can be done for a small area under local anesthesia. General anesthesia is used for larger areas for comfort and safety.
RECOVERY, RISKS AND RESULTS
A compression garment or elastic bandages may cover treatment areas once your procedure is completed. These help to control swelling and compress the skin to your new body contours. These garments are worn for 4-8 weeks post operatively. Some liposuction risks are irregular contours or asymmetries, the need for revision surgery, persistent swelling and patients can almost always expect bruising. It is not uncommon to have numbness or changes in sensation to the areas for 8 – 12 weeks.
Liposuction results will be long lasting with the understanding that the candidate maintains a stable weight and general fitness. Body contour will be apparent when the swelling and fluid retention commonly experienced following liposuction subsides.