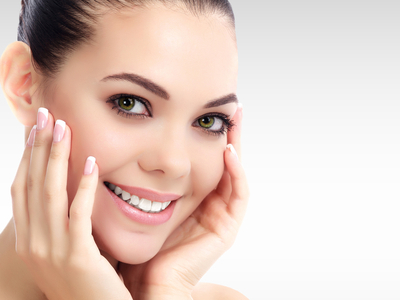 JUVEDERM VOLUMA XC
Juvederm Voluma XC is a FDA-approved dermal filler that adds volume to the cheeks in order to improve facial contours. Juvederm Voluma is meant to correct wrinkles and lines around the cheeks, as well as provide youthful-looking lift and subtle correction. Juvederm Voluma XC is made of a thicker hyaluronic acid gel, which helps augment the cheeks and maintain results.
CANDIDATES
Men and women who want to achieve a naturally youthful appearance
Men and women who want to add volume to the cheeks to counteract aging and sagging
Individuals 18 years and older
PROCEDURE
The procedure takes under 20 minutes to perform. During this procedure, your practitioner will carefully inject Voluma into the cheek region until the desired result is achieved. As soon as Voluma is injected into the cheek, it acts as scaffolding to add volume at the injection site. The injection contains lidocaine to help manage discomfort throughout the treatment.
RECOVERY, RISKS AND RESULTS
Juvederm Voluma comes with minimal side effects, including swelling, bruising, and tenderness at the injection site. These side effects usually disappear within two to three weeks after the treatment. You should minimize strenuous activity for at least 6 hours after your injection.
Juvederm Voluma results can last up for 2 years, making it an excellent choice for clients who are looking for natural-looking volume to the mid-face.