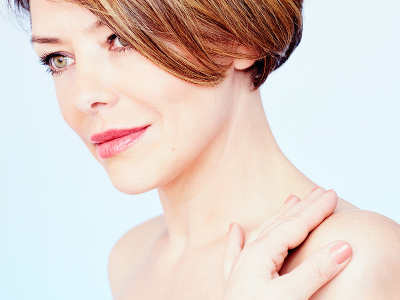 NECK LIPOSUCTION
Neck contouring (liposuction) creates a firmer, smoother and more refined appearance to the neck and chin. Improving a thick or double chin neck can dramatically improve your appearance and help you look years younger. Neck contouring can also restore balance to your facial features by defining the jawline that frames the rest of the face. Liposuction of the neck can achieve a more defined neckline. Neck liposuction removes excess fat, but it cannot improve sagging skin. The typical neck liposuction patient will be younger, 20's through early 50's, as younger patients tend to have more skin elasticity.
CANDIDATES
If your skin is relatively smooth and firm, but you have an accumulation of excess fatty deposits beneath your chin or jawline, liposuction may be all you need to restore a more defined contour to your neck.
Individuals who desire a more youthful appearance
Individuals with excess fat in the neck and jowls (turkey neck)
Individuals with a thick neck and hanging jowls
Individuals with good skin elasticity
Healthy individuals
Individuals with realistic expectations
PROCEDURE
Neck liposuction is a fairly simple procedure. Anesthesia will be administered and can be either local or general. Your plastic surgeon will target specific and persistent pockets of fat in your neck. Incisions are made under the chin and a micro-cannula and minimal vacuum is used to gently remove the fat, avoiding excess tension or the underlying tissues. This will leave you with a more sculpted and defined jaw line, which will give you a more youthful look. Patients who undergo neck liposuction often elect to have other facial contouring procedures such as a rhinoplasty, brow lift or facelift.
LENGTH OF SURGERY
Neck liposuction procedures typically take 30-60 minutes.
RECOVERY, RISKS AND RESULTS
RISKS ASSOCIATED WITH NECK LIPOSUCTION:
Contour irregularities
Fluid accumulation
Numbness
Infection
Internal puncture
After neck liposuction, patients experience minimal bruising and swelling which will subside within about four weeks. The treated area will look less bulky and a more contoured neck will be apparent. Patients can resume their light activities 2-4 days after their neck liposuction procedure. After several months, the treated area will have a leaner appearance. Liposuction results are long lasting as long as you maintain a healthy weight. Your fat distribution may change if you gain weight after your liposuction procedure.